Frito Burrito Bowl
Prep time
Cook time
Servings
Ingredients
Instructions
In a large saucepan of 1 1/2 cups water, cook rice according to package instructions; set aside to cool.

Fill the bottom of the bowls with the rice; top with lettuce, corn, black beans, tomatoes, and avocado.

Add crushed Fritos to the top.

Drizzle with chipotle dressing.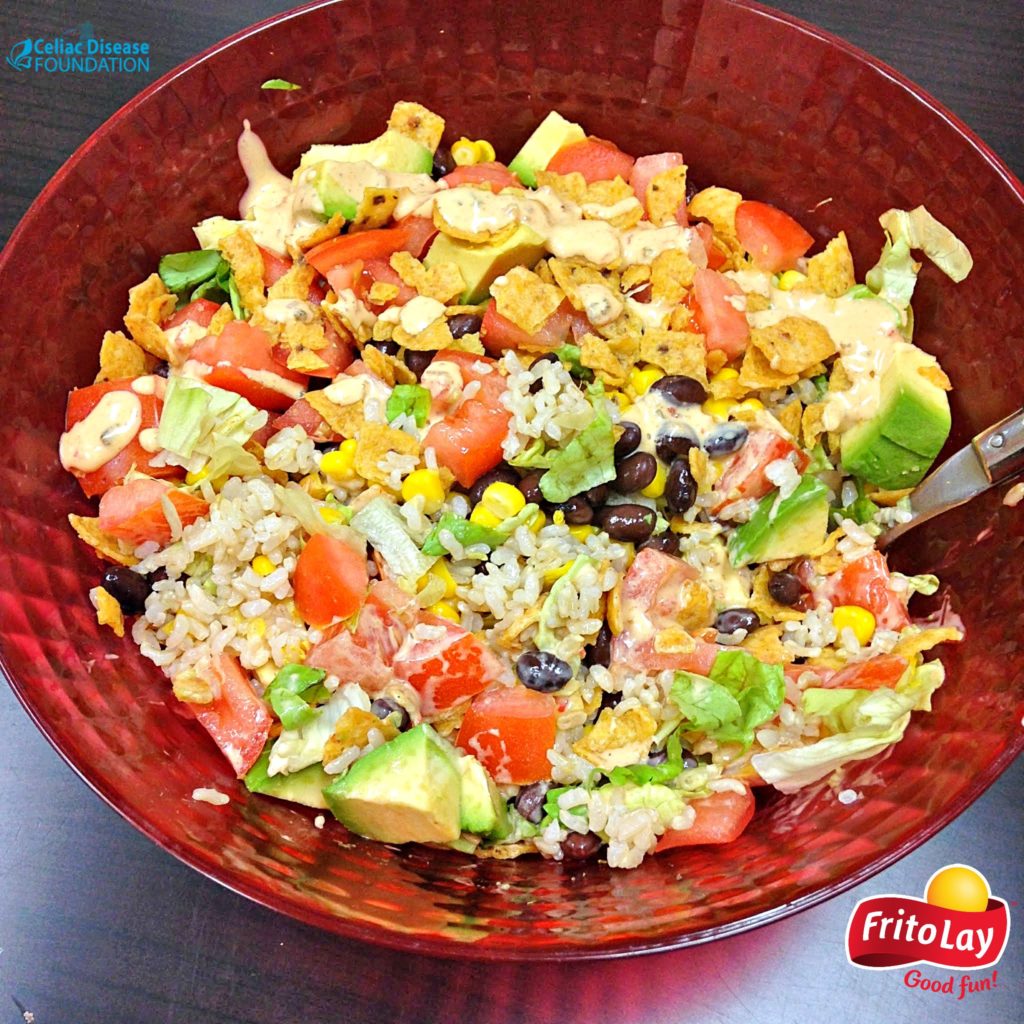 There is no Nutrition Label for this recipe yet.