Mikey's Cinnamon Raisin English Muffins make breakfast time, or any time, a little sweeter. Keep it simple and spread with jam or a bit of ghee for pure enjoyment. Or get adventurous and turn them into French toast or a fantastic dessert, like tiramisu or Paleo bread pudding. You won't believe how much taste you get from so few simple ingredients. Believe it!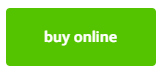 Category
Allergens & Preferences
Ingredients
Eggs, Almond Flour, Water, Raisins, Coconut Flour, Apple Cider Vinegar, Baking Soda, Egg Whites, Cinnamon, Kosher Salt, Stevia. (Contains tree nuts and eggs).