Perfect for breakfast, lunch or dinner, Mikey's Original English Muffins make a meal. Or make any meal better, with just a little almond butter, or anything else you like to add to English muffins. They're made with just 7 real ingredients you can trust: Eggs, Almond Flour, Water, Apple Cider Vinegar, Coconut Flour, Baking Soda & Kosher Salt. And like all Mikey's products, they're certified gluten free & certified Paleo + grain, dairy, soy, peanut & GMO-free. It sounds too good to be true. But it is true!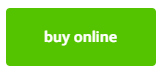 Category
Allergens & Preferences
Ingredients
Eggs, Almond Flour, Water, Coconut Flour, Apple Cider Vinegar, Baking Soda, Egg Whites, Kosher Salt. (Contains tree nuts and eggs).