Pizza night used to be a challenge for clean eaters. Not any more! With Mikey's Pizza Crust, you can always have a delicious, certified Paleo platform in your freezer on which to create the pizza of your dreams. Mikey's Pizza Crust is made with just 9 ingredients. So feel free to pile on the toppings and bring your wildest pizza creations to life. Buon Appetito!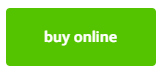 Allergens & Preferences
Ingredients
Eggs, Water, Almond Flour, Coconut Flour, Onion, Egg Whites, Garlic Powder, Baking Soda, Dried Oregano, Kosher Salt. (Contains tree nuts and eggs).