Cake Balls
Prep time
Cook time
Servings
Ingredients
1

package Jessica's Natural Foods Chocolate Cake mix

3

oz

cream cheese, softened to room temperature

6

oz

white chocolate (about 1 cup)

Sprinkles or other toppings

(optional)
Instructions
Makes Jessica's Natural Foods Chocolate Cake mix according to instructions.

Crumble the cake into tiny pieces into a bowl, and mix in cream cheese.

Roll into small balls. Place the balls in refrigerator for about one hour to firm up.

Melt white chocolate carefully in microwave or double broiler. Dip balls into white chocolate and roll in sprinkles or other toppings.

Place back in refrigerator for another hour to harden (they're best stored in the fridge). Enjoy!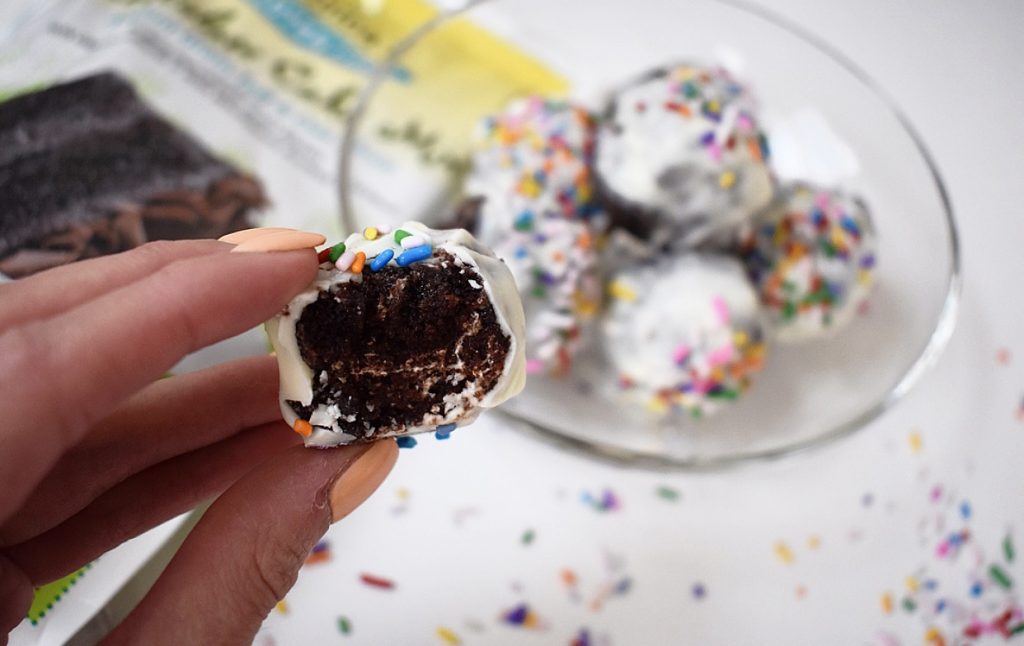 There is no Nutrition Label for this recipe yet.