Pizza Margherita
A simple recipe made from tomatoes and mozzarella cheese that tastes delicious!
Prep time
Cook time
Servings
Ingredients
10

g

dried yeast or 15 g fresh yeast

40

g

margarine

500

ml

lukewarm water

750

g

tomatoes, canned

1

tbsp

Oregano

300

g

mozzarella cheese, sliced

1

tbsp

Salt

1

pinch

Pepper

3

tbsp

olive oil

1

tbsp

Oil

to grease the pan
Instructions
Mix the baking powder with the flour or dissolve the fresh yeast in some water. Mix the flour, margarine, water and yeast together until it forms a smooth dough. With a damp spatula, spread the dough on a greased baking tray and allow it to rise for about half an hour.

Coat the top of the pizza dough with the tomato sauce, cover with mozzarella cheese, sprinkle with oregano, and then drizzle the pizza with olive oil.

Allow to rise for another 7 minutes and then bake in a preheated oven for around 35-40 minutes at 180° C. (350° F. / Gas mark 4).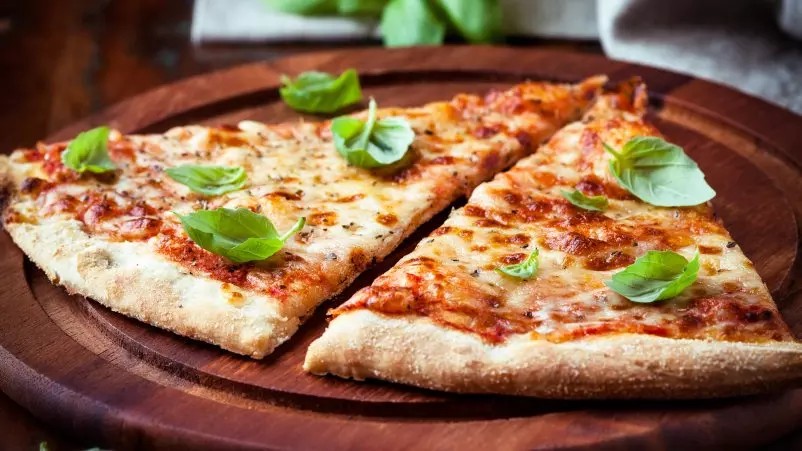 There is no Nutrition Label for this recipe yet.