Mikey's Bread is like no other. Rich, wholesome, satisfying & oh-so-delicious! Mikey's incredibly clean ingredient deck delivers unbelievable taste. It takes clean eating to a whole other level.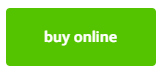 Category
Allergens & Preferences
Ingredients
Eggs, Almond Flour, Water, Apple Cider Vinegar, Coconut Flour, Tapioca Starch, Golden Flaxseed Meal, Honey, Baking Soda, Egg Whites, Kosher Salt. (Contains tree nuts and eggs).